So, my comrade Corey "Reyyy" Lewis has been doing a fun webcomic called SEEDLESS and the print version hits stores tomorrow from Image Comics! It's an action-adventure story about a bunch of grape warriors from another planet and here's a drawing I did for one of the chapter breaks:




You may know Rey's similarly hyper comics SHARKNIFE and PENG. He's getting close to finishing SHARKNIFE vol 2, so go pick up SEEDLESS if you want a little appetizer as you wait for that feast.

===

Another webcomic-to-print collection that should be hitting stores tomorrow is Drew Weing's SET TO SEA from Fantagraphics. It's about a poet who gets shanghaied and thrust into the rough life of a merchant sailor.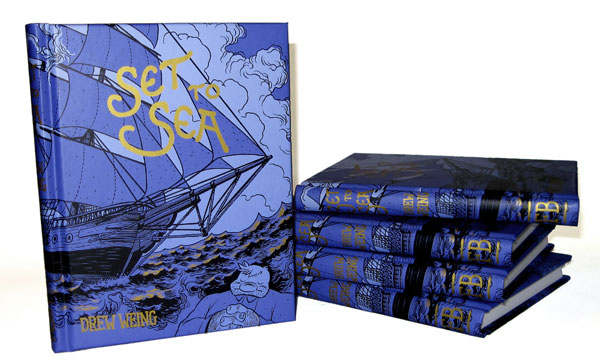 I don't know Drew but I've been reading his comic online and I think it's a damn fine yarn worthy of your dollars and a place on your bookshelf.